Getting Started as a Webcam Model
So you've finally decided that you want to become a webcam model? Well I'm so glad that you're here because this is one of the best jobs for a sexually liberated person and is very lucrative if you are ready to put in the hard work! I will give you my personal tips and advice from my 10 years experience in the industry. I got my start as a camgirl and it opened so many doors for me and helped me really explore my sexuality and boundaries. When I first started there where no helpful sites around other than StripperWeb.com but it's always nice when other successful models can share their tips and make it a little easier for the new girls. Hopefully I can help some of you avoid being scammed and you can have a wonderful experience as a webcam model.
PROS
Fast money
Connect with your fans and build friendships
You are your own boss!
Good money! Some models make well over $5,000/month and even more.
Work from the comfort of your home
Eat when you want, smoke, do drugs, just don't do it on cam lol.
CONS
Models deal with lots of emotional labor, must have thick skin
Piracy (we will discuss this more in depth in a separate post)
Low percentages on certain cam sites
In my opinion the good outweighs the bad because you simply cannot beat working from home and making hundreds-thousands in a week. So if you're still here it means you're clearly still interested! Lets break down the 3 types of camming styles there are. Some models do them all but I think it's best to find one that fits you best and stick with it!
Pay Per Minute Private Based Shows
Paid private based sites are my favorite because it eliminates the chance of any freeloaders, they must pay your minute rate in order to see your show. The only downsite to paid private sites is that their percentage is very low. Mostly because they protect you from chargebacks and spend the other % on advertising so that we have clients in our chat. The best private based site out there is streamate. It's been around forever and it's my personal favorite! There are others like LiveJasmin, imLive, but I can't personally speak on them as Stremate is my favorite and alot of other successful models soley cam on there and do pretty well for themselves.
Free Chat Token Based Shows
Free chat token based sites are good for you if you like entertaining alot of people at once. If you're kind of a laid back cammer then this probably won't be the best option for you. These sites have ALOT of traffic, hence the word FREE so they have lots of potential to make you alot of money if you learn how to tweak it. These types of sites are best for vanilla and xxx models, but I have heard of some fetish models working token sites to their benefit. I recommend pay per minute or independent camming for fetish models though! An example of this type of site is: myfreecams, chaturbate, & camsoda.
Independent Camming via Skype, facetime, etc.
If you have your own fan base, you can do your own shows on skype (and some girls use facetime but I haven't personally. I'll make a seperate post about facetime shows once I do more research). Simply just tell the guy to pay a flat rate for ex: $30 for 10 mins and once he pays, you do the show. Very simple and this way you can keep most of your money and don't have to split it with a mainstream website. There are also some independent cam model listing sites out there but most of them don't have much traffic so its best to use your own fanbase, website, and social media profiles to schedule your own shows. The standard to charge is $3/minute, but you can always charge more esp if you're new or established.
Those are the 3 top ways to make money as a webcammer. You can do all 3 or just find the one that works best for you! I am a mix of a pay per minute and independent cammer. Through selling clips and doing phone, you will find lots of your customers will also want indy skype shows with you too!
Equipment and Decorating Your Cam Area
The best webcam to use is the Logitech c920. I've had mine for years and it's still getting the job done. It's 1080p HD and you can even film your videos on them. So I recommend investing in it for your webcam and clip making career. It's only around $70.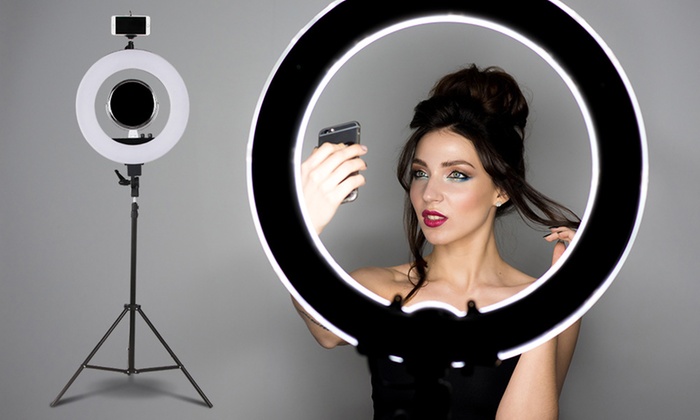 The best lighting for cam is the ring light for lighting as it's the BEST on the market. They cost around $80-$120. I have the Neewer LED ring light and I love it. It's a real game changer especially for us melaninated models who require more light! But if you can't afford it or if you have no fans yet to buy it for you, remember you can start small using a floor lamp from walmart (make sure you use white light and not yellow light).
I also recommend using umbrella lights like the ones above for starting out. They cost around $40 on amazon.
Your set is very important. The more expensive you look the better. Don't cam in a dark, dirty room. You want to give your customers an luxury experience. You can just make sure your bedroom is cute and well lit, get a comforter set and some cute pillows from walmart or amazon. (Amazon is a camgirls best friend). Chinese dividers are also good for hiding ugly areas of your room and making you look a little more expensive. A simple futon is great to cam on also or day bed. Just decorate it with pillows and make it look really cute with your personal style! Get creative and have fun!
Getting Your Image Together
I can't stress this enough, we are webcam MODELS. Keyword is models. So please put some effort into your looks. I'm not saying you have to look like Paris Hilton or Kim K but also don't be lazy. Alot of men LOVE the girl next door look, but you still want to be that super hot girl next door, not the basic one. Remember we are a fantasy and a providing a luxury experience. Even if you aren't conventionally attractive, just put on a lil makeup, do your hair, and look your best. You will never catch a stripper at work without her makeup, hair, nails done and smelling good. And I'm sure if she came to work looking any kind of way nobody would buy dances from her. So treat cam the same way! Press-on nails and the beauty supply store is your friend!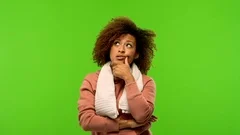 Deciding What to Charge?
Rates and what you choose to charge for your services are very important. Charging lower won't necessarily bring you more clients, but it will definitely attract alot of cheap customers and freeloaders. Remember to work smarter, not harder! And always remember to CAPITALIZE! If he'll pay $2.99 then lets see if he will pay $4.99 and so forth. I always try to go for the bread and butter. So always charge a competitive price. Do not sell yourself short. Guys will record you and throw you up on a pirated site so fast so atleast making sure you're not cutting these guys any slack! Get what you want out of this $$$ because they are definitely getting their nuts! Take notes on what other models are charging and make sure you are charging accordingly to what you offer and what you're comfortable with! But also stay true to yourself, if you want to be an $9.99/minute girl then go for it! You are your own boss and you make the rules!
Ready to make that money bih?
So now that we've covered the basics, it seems like you are ready to get started on your camgirl career! The hardest part of cam is just logging on and staying on! It's best to work a consistent schedule like you would any job. If you work 4-8 hr shifts you will see the maximum results. Some days will be slow and some days you will be so busy and making all the money. Just remember on the slow days, its not you, sometimes our customers have things going on in real life too. So if you have a slow day don't get bummed out just log off, record some clips, or relax and watch some movies. You can always try again tomorrow!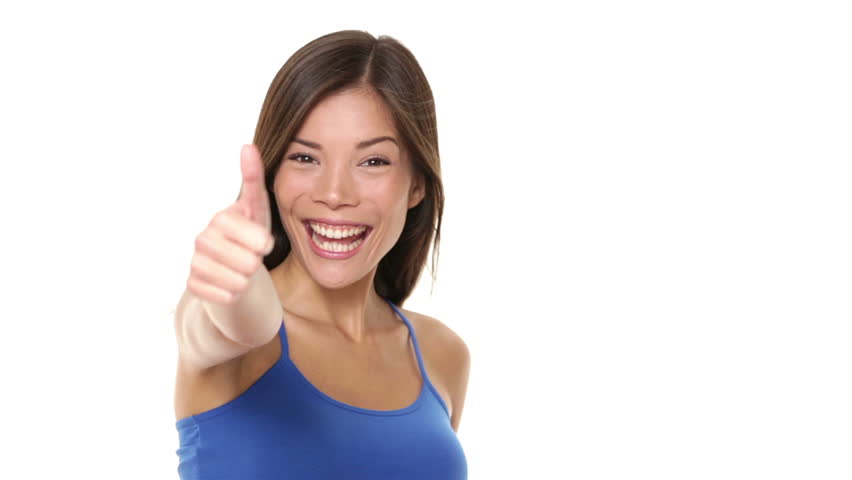 So yes that's the basics on everything you need to know on how to start making money as a camgirl! I will make a separate post about those interested in femdom and fetish camming, it's really no big difference other than how you market yourself and what you offer. So the info here is still valuable for my both fetish and xxx models!
Visit my
RESCOURCES
page to sign up for sites through my affiliate links! I made this site free because I wish I knew these things as a newbie but feel free to support me by using my affiliate links on that page. Thank you so much!
If you have any questions or just want to be freinds,
tweet at me
.